PMG Press Review Manager
Compile and design press reviews within the PMG press database and send them to your superiors and colleagues with a single click from the office or mobile office.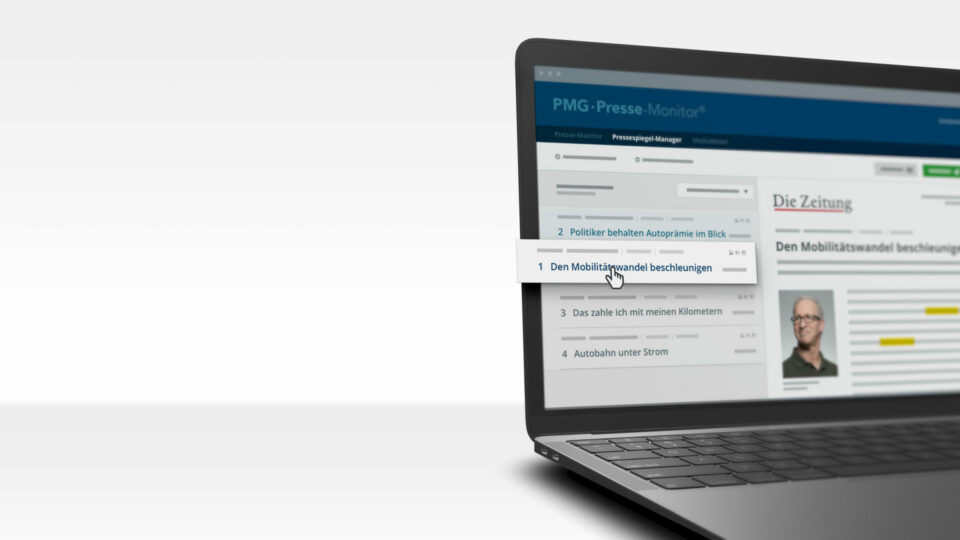 Create, design and distribute digital press reviews –
easier than ever before.
The video provides a brief overview of PMG Press Review Manager.
English subtitles are available.
Digital press reviews — quick and easy
The results of your search in the PMG press database are automatically filtered into a separate area. From here, you can compile your customised press review and send it ad hoc – including photos and infographics. You can find out more from the Press Review Manager information sheet.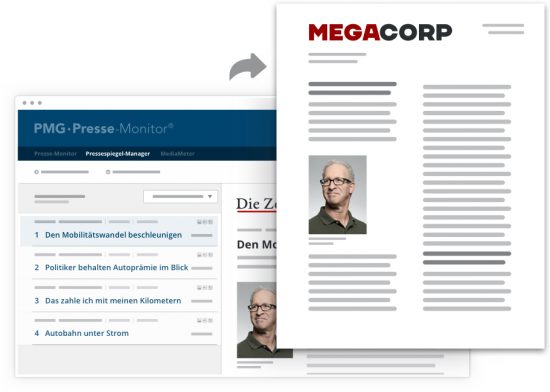 It's that easy:
Watch the tutorials and become an expert.
Our tutorials show how you can benefit from Press Review Manager. From the creation stage and layout design to managing the recipients of your press review, you will receive a precise overview.
Test now for free
Get to know the new PMG Press Review Manager now – free of charge and without obligation. Register now: